Electrify Your Asset: What the EV Boom Means for Your Operations
Wed. 28th April 2021
11:00 AM to 12:00 PM (CDT)
From a starring role in Biden's infrastructure plan to major automakers and large logistics companies like GM and Amazon pledging to go fully electric, EV represents the next evolution in transportation.
Join us as

Kelley Blue Book

author and founding organizer of the North American Car of the Year Jury, Matt DeLorenzo sits down with

FLASH Executives Dan Sharplin

,

Neil Golson

, and

Arrive COO Dan Roarty

to discuss how EV is dictating the transportation industry.
In this one-hour webinar, you'll learn what the administration's infrastructure plan means for your operation and how an EV charging program can drive more value to your customers and your asset.
Topics for this webinar include:
The breakdown of Biden's plan for EV

Is EV right for my garage?

How EV will redefine the customer experience
Key Speakers
Matt DeLorenzo, Senior Managing Editor, Kelley Blue Book
Matt DeLorenzo serves as the senior managing editor for Kelley Blue Book's top-rated consumer website, www.kbb.com. In this role, he directs news coverage for KBB.com, including breaking industry news, auto show coverage, new car introductions and first drives.
DeLorenzo has accumulated more than 40 years of experience covering the auto industry at publications such as Road & Track, AutoWeek, and Automotive News.
In addition to his staff positions, DeLorenzo has authored a number of books, including Legendary American Cars, Corvette Dynasty, VW New Beetle, 2005 Mustang and Modern Chrysler Concept Cars.
Dan Sharplin, CEO, FLASH
Dan is FLASH's CEO, leading the mobility innovator to new heights and redefining the industry. Dan is a serial entrepreneur, who founded and led SiteControls, a clean tech startup from concept to industry leadership in the smart grid and energy efficiency space. Managed through to a successful exit via a sale of the Company to Siemens

.
Neil Golson, EVP, Marketing & Strategic Partnerships, FLASH
As EVP, Marketing & Strategic Partnerships, Neil leads FLASH's vision of transforming isolated parking assets to connected mobility hubs that sit at the center of the smart city.
Previously, Neil served as Head of Marketing & Sales Operations for Residential Energy at Tesla and Sr. Director of Business Development for SolarCity building a wealth of experience in the energy industry. Prior to that, Neil spent time working on juggernaut brands such as Coca-Cola and Home Depot.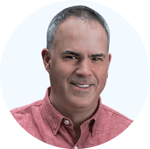 Dan Roarty, COO, Arrive
Dan Roarty is COO at Arrive. Dan has spent more than six years at Groupon, working on everything from mobile to restaurant delivery. Dan also served as Vice President and General Manager of Travel at Vast.com, Inc. Dan was also Group President of Alliance Marketing for Orbitz Worldwide, a leading global on-line travel company.